Hi folks!
Welcome back from the holiday weekend, all you US-based folks. And to the other 95% of the world, welcome back from the weekend.
This blog will be part of a huge giveaway hop that starts later this week.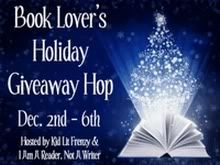 Make sure to check back and take part; with more than 250 giveaways, your odds of winning a book or ten are pretty good.
And to give you something to make your jaw drop, there's this:
Yeah, that's a guy. A jet-pack guy. A real, honest-to-God, the-Jetsons-are-becoming-reality jet-pack guy.
Thanks to Pete for the link.