The Ganzfield books been nominated for a bunch! Squee!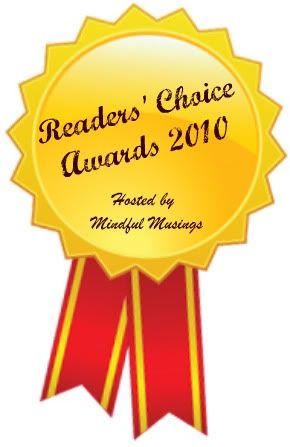 Best YA Book (
Minder
)
Best Paranormal Romance (
Adversary
)
Best YA Series (Ganzfield)
Best Secondary Character (Trevor in
Adversary
)
Best Couple (Maddie and Trevor in
Minder
)
Voting's open now until the end of the week at Mindful Musings:
http://themindfulmusingsbookblog.blogspot.com/
Thanks to everyone who's been nominating and voting!