Oooh--free stuff!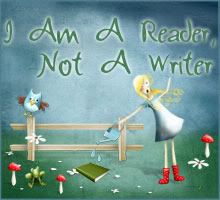 I am a reader, not a writer
is having another awesome giveaway hop, and you've stumbled across it! The next stop will be Katherine Skye:
http://www.katherineskye.com/
. But before you click on over there...
Here on Disgruntled Bear, I'm giving away a signed copy of the new edition of
Minder
(shipped to a US or Canadian mailing address), which will be released next month.
Sixteen-year-old Maddie Dunn is special, but she needs to figure out how to use her new abilities before somebody else gets hurt. Ganzfield is a secret training facility full of people like her, but it's not exactly a nurturing place.
Every social interaction carries the threat of mind-control.
A stray thought can burn a building to the ground.
And people's nightmares don't always stay in their own heads.
But it's still better than New Jersey. Especially once she meets the man of her dreams...
978-1-93705306-2 : Paperback
978-0-9845311-1-0 : e-book
To enter, please become a new follower and/or "like" one of the following:
This blog (Disgruntled Bear)
I post approximately whenever I feel like it, writing about publishing or sharing something funny from YouTube. We're currently in the middle of the book blog Olympics.
Spencer Hill Press's Tumblr page
(
http://spencerhillpress.tumblr.com/
)
Spencer Hill Press's Facebook page
(
http://www.facebook.com/pages/Spencer-Hill-Press/174325775943930
)
And then just post a quick comment below with a single word or phrase for the one you picked, e.g.:
Spamluvr45:
Facebook!
I'll select the winner using random.org on August 15th. Good luck!